On this page you will find the articles and posts related to one of my biggest passions in life. Beer !
No surprise if you realize I am originally from Belgium, to this day considered one of the greatest beer nations in the world.
Mick : September 30, 2016 8:16 am :
Beer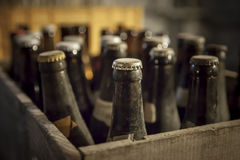 With Goose Island's announcement that they will start flash pasteurizing their beloved and highly sought after Bourbon County barrel aged beers, I've seen many questions how this pasteurization will affect the aging potential of these potent beers.
To be able to gauge this impact, perhaps we need to understand what exactly happens when one decides to age a beer first. So here goes.
Mick : August 26, 2016 8:39 am :
Beer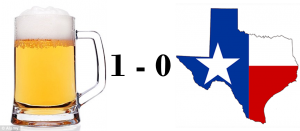 For those that follow these things, there are currently three important pieces of our archaic Texas beer legislation being fought throughout our court system.
Mick : January 7, 2016 7:00 pm :
Beer
Given the many acquisitions and mergers, 2015 was quite a turbulent year in the American beer industry. Consequently, there's been a few posts and ensuing threads out there on several Social Media groups discussing whether the term "craft" beer still means anything.
Personally, I don't think it ever has and I've never liked the term for two main reasons
Mick : November 23, 2015 7:00 pm :
Beer
,
Food
Turkey day is right around the corner and with it comes a cornucopia of meats, homemade casseroles, sweet potatoes, cranberries and a plethora of pies and desserts. But which beers to drink with this veritable smorgasbord of flavors ? Since everyone seems to be talking about this, here's a few North Texas selections I go for more »
Mick : November 20, 2015 7:00 pm :
Beer
If you hadn't heard by now, Firewheel Brewing Company in Rockwall, TX closed its doors last weekend. This inevitably lead to some spirited discussion on whether this is the first victim of the "North Texas Craft Beer Bubble" or not.
A perspective. more »
Mick : November 2, 2015 1:04 pm :
Beer
In light of the previous post, several reactions via social media or here on the blog seemed to indicate I was advocating "participation trophies" or "letting brewers off the hook". Nothing could be further from the truth, so let's clarify
Mick : October 29, 2015 9:40 am :
Beer
Yes… I mean never.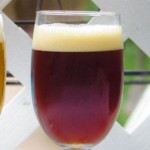 And there's a few good reasons to avoid using that phrase, so I'll try to put some of them in a row
Mick : July 6, 2015 7:30 am :
Beer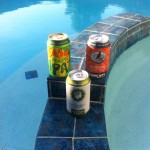 July 4th festivities have come and gone, but there's a lot of summer left. While trying to tolerate the Texas heat, I want to grab a light, refreshing beer and since the macro lights don't quite fit the "taste good" criteria, I often grab what is called a Session IPA. So here's a review of three local Dallas session IPA's. Sine they're all available in cans, they should find their way into your cooler this summer.
Mick : July 2, 2015 10:41 am :
Beer
As summer nears, I notice a lot of "Best Summer Beers" or "DFW Summer Seasonals" articles out there. Unfortunately I have noticed several draft only beers that carry a walloping 8% or 9% ABV on those lists. I don't know about you, but when it's 100F out there and I'm heading to my pool, I simply want to grab something I can easily stock in my fridge.
Growlers are great, but I don't want to drive to the nearest growler station, fill it up with 64 Oz. of 9% beer and then have to consume it quickly before it goes flat and/or warm while I'm sitting pool side.
So my criteria for a good local summer beer are:
Under 6% ABV. Heat only intensifies the effects of alcohol and I want to enjoy beer. Not pass out.
Readily available. It has to be bottled and/or canned and readily available at a decent beer store
With those two criteria in mind, here's 10 beers you are most likely to find in my fridge this summer. Stock up for July 4th !
Mick : June 25, 2015 2:46 pm :
Beer
The same Jester King announcement I referred to in my previous post has sparked quite a bit of controversy. Jester King, known for its farmhouse and funky beers, is going to use green bottles instead of the brown variety they thus far have been bottling their beers in. Or at least for one particular beer, they're about to run an experiment by bottling it in green bottles and see what develops.
This use of green bottles received quite a lot of frowned eyebrows and concerns in the beer community. But why is this such a big deal ? What is the problem with using green bottles ?