On this page you will find the articles and posts related to one of my second biggest passion in life. Food !
I grew up in a world around food. My mom was a culinary teacher and I have fond childhood memories of going to her classroom and filling the little peppermills and salt shakers in preparation of the school year. Other teachers would make sure they had pencils, markers, glue and paper. My mom made sure there was pepper, spices, kitchen tools and towels in each and every workstation in her culinary classroom.
Thanks to my mother and her culinary exploits in the kitchen at home, I am one of the few men in my circle of friends who know how to make a roux, what béchamel means, or what the difference is between saute-ing, roasting and braising. So enjoy this little section of food exploits and recipes.
Mick : November 23, 2015 7:00 pm :
Beer
,
Food
Turkey day is right around the corner and with it comes a cornucopia of meats, homemade casseroles, sweet potatoes, cranberries and a plethora of pies and desserts. But which beers to drink with this veritable smorgasbord of flavors ? Since everyone seems to be talking about this, here's a few North Texas selections I go for more »
Mick : May 28, 2015 12:16 pm :
Beer
,
Food
…so what ??
And what is a Certified Cicerone ® (promounced Sis-uh-rohn) anyways ?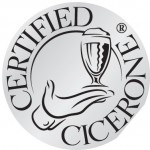 Basically a Certified Cicerone is to the beer world what a "sommelier" is to the wine world. Merriam Webster defines the latter quite simply as "a wine steward". Other definitions elaborate on this and describe a sommelier as a "trained and knowledgeable wine professional, who specializes in all aspects of wine service as well as wine and food pairing". Since the exponential growth in the craft beer industry, there has been a need for a similarly trained person with knowledge of beer production, storage and service and who can guide consumers to the right beer choice for their palate or food pairing. The word cicerone actually means "tour guide". A more formal definition is "one who conducts visitors and sightseers to museums and explains matters of archaeological, antiquarian, historic or artistic interest." Hence a beer cicerone is one who can guide visitors in the complex world of beers and guide them to what may interest them.
Mick : January 6, 2014 8:28 am :
Food
Mick : September 2, 2013 8:27 pm :
Food
A quick and simple pasta salad that can be used as a side dish for many meals. Especially when you are pressed for time, this is something you can make in 20 minutes tops. It uses ingredients you usually have in the pantry, fridge and spice cabinet, so a run to the store isn't even necessary. By changing up some of the spices in the dressing, this works well with grilled meats, barbecue or even burgers and hotdogs.
Mick : September 2, 2013 8:26 pm :
Food
All my kids have come to love this refreshing salad during the hot Texas summer months. Pearl couscous is a little harder to find than regular couscous, but it is so worth it. You can change out the pearl couscous, which is really a pasta more so than couscous, for the regular kind. But when you do, omit the dressing since couscous tends to get soggy really quick. The tomatoes and cucumber should provide enough moisture for your salad to become too dry. An ideal side dish during the hot summer months with grilled chicken and fish.