Yes, I will talk about my faith regularly on this blog given that it's a pretty important part of my life. And since not everyone comes to this blog for that reason, I have split out the faith section from everything else. The fact that I even talk about it, sounds exceedingly weird to a lot of my European friends. But let's remember this:
Have nothing to do with foolish, ignorant controversies; you know that they breed quarrels. And the Lord's servant must not be quarrelsome but kind to everyone, able to teach, patiently enduring evil, correcting his opponents with gentleness. God may perhaps grant them repentance leading to knowledge of the truth, and they may come to their senses and escape from the snare of the devil, after being captured by him to do his will. (2 Ti 2:23-26)
Consequently, rudeness or harsh accusations will not be tolerated. And we can differ on many peripheral subjects. My stance is that I do believe that the core of our faith is clearly expressed in the Nicene creed. Any topic can be debated, as long as it's done respectfully.

Mary : December 3, 2015 11:03 am :
Faith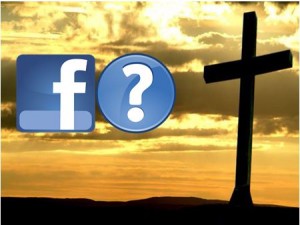 Since the terrible events in Paris I have been reading all the various political posts and I have been saddened. I have been trying for days to figure out what and how to say something that has been weighing on my heart for a while now.
Mick : November 17, 2015 9:24 pm :
Faith
I haven't written a post about my faith in a while, but the recent dramatic events across the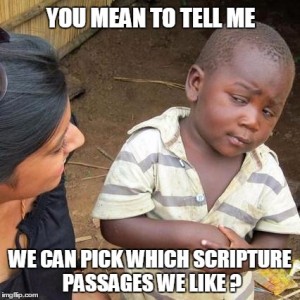 world, especially in Paris, and the reactions I have observed, prompted me to write this.
Right now a dozen or more governors have declared they will not be accepting Syrian refugees. I am not necessarily surprised that many of my non-Christian friends may praise this, but I am surprised about the amount of support it gets from believers in Jesus Christ in my network. So this is mainly directed at my fellow Christians. If you are not, you are more than welcome to read this, but note that this is not really directed at you. more »
Mick : September 2, 2013 8:28 pm :
Faith
As we have a 5 year old in our house again, I am reminded of the constant lessons we try to teach our children. One of those lessons is to be grateful for what we have. A lifestyle of focusing on what we don't have, more often than not leads to a life filled with bitterness, strife and frustration. While an appreciation for the many blessings around us is a path to contentment with life in general.
And yet, many adults, including me, so quickly forget this life lesson we try to instill in our children. An example.
more »
Last Sunday we confirmed a new lead pastor at our Church. My wife and I have been a part of this particular Body for quite a while and we were overjoyed that a long and painful chapter finally came to a close. We have a new pastor ! This is exciting news. He will for sure propel this Church to a new level, new initiatives, new heights. A new drive and vigor will permeate our Church and it will be the best thing ever ! After all, he is a great guy, caring, dynamic and an overall solid person. Or so I thought.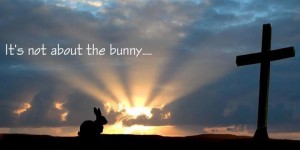 On this Easter Monday, for the US readers, the bunny has retreated to its unknown whereabouts, for the Belgians amongst us, the church bells have returned from Rome and for everyone, we're stuffed with chocolate. And I would like to extend this season with just a couple of days and reflect on what Easter is all about.
But first, I'll admit. I have a problem with Easter.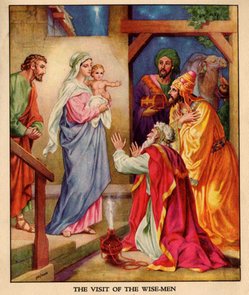 Ah, the wonderful Christmas time. Decorations in the house, the smell of cookies and cakes, the music, the lights, the tree. The house seems to have a different atmosphere during this time of year when we commemorate the birth of our savior. God made flesh to take upon Him the sins of the world.
And as soon as January 1 comes around, we scramble to take it all down. The holiday season is over. Or is it ? What's this thing called Epiphany all about ? And how does it tie in ?
Some of you have asked what's going on. It's been over a month since my last post and some have wondered whether I have disappeared from this planet.
No worries. No weird alien has decided to capture me and use me as their biological testbed. I have not given up technology permanently, nor has my internet been cut-off due to excessive data consumption.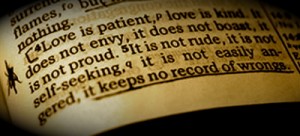 Note here that what I am asking is not whether you love the worship style, or the teaching or the dress code, atmosphere, programs or even the senior pastor. I am also not asking whether you love going to church. I am asking whether you love your Church ?
The cat is out of the bag. And I'm writing about it, despite the backlash this may generate. Last Friday Dr. Jeffress of First Baptist of Dallas made a comment with regards to presidential candidate Mitt Romney and his membership of the Church of Latter Day Saints aka the Mormon Church. A mormon friend reached out to me with some questions, so I decided to publish my answers since I know there's others struggling with this topic.
Can we consider Mormons as Christians, or is the LDS a cult ?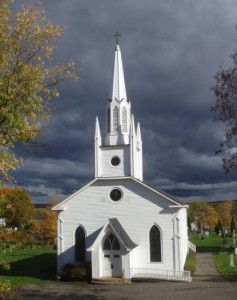 Don't just go to Church. I'm serious. I'm telling you to not .. just..  go..  to church. I'm asking you if you belong in Church.
We all go places. We go visit others, we go to events, concerts or dinners. But going somewhere doesn't mean you belong to the group you're going to. Sounds obvious, but for the Christian going to Church, this should make us stop and think. We shouldn't "go" to Church. But we do "belong" in Church. So what is the difference between going and belonging ? And why does it matter ?