I haven't written a post about my faith in a while, but the recent dramatic events across the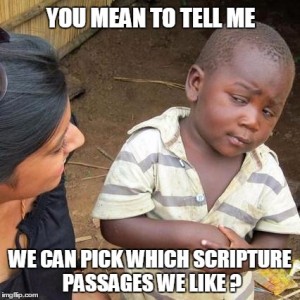 world, especially in Paris, and the reactions I have observed, prompted me to write this.
Right now a dozen or more governors have declared they will not be accepting Syrian refugees. I am not necessarily surprised that many of my non-Christian friends may praise this, but I am surprised about the amount of support it gets from believers in Jesus Christ in my network. So this is mainly directed at my fellow Christians. If you are not, you are more than welcome to read this, but note that this is not really directed at you.
First, let's talk about whether this would even help or not.
All evidence I have found makes me think it won't help one scrap bit. The Boston bombers came to the US as small children (Dzhokhar Tsarnaev was around 11 years old when he came to the US), grew up here, went to school here, went to college here. Several of the Parisian terrorists were raised in Belgium or France. Had their education, friends, work and family live in those respective countries for years if not decades. There is currently little evidence that any acts of terrorism, be they here in the US or in Europe, were committed by recent immigrants. So how long would be stop immigration ? A decade ? And for which countries ? Do we include Belgium and France ? All of Europe ? Do we now include religion in the immigration acceptance criteria ? Proverbial can of worms. Nuff' said.
Second, let's talk about whether this even rhymes with what our Christian faith teaches us.
We love to quote Scripture when we see things we don't like. In the last several years, we definitely like to pull out Scripture in the marriage debate. So what does Scripture say about the "refugee" debate ? Here's a quick shortlist for your perusal. And it's surprisingly consistent across the Old and New Testament: Leviticus 19:34, Exodus 22:21, Deuteronomy 10:19, Matthew 5:39 (auch…that's a hard one), Matthew 25:35-36, Romans 12:13, Hebrews 13:2
Most importantly though, this is the passage I've been gravitating towards. Luke 10:27-37
He said to him, "What is written in the Law? How do you read it?"
And he answered, "You shall love the Lord your God with all your heart and with all your soul and with all your strength and with all your mind, and your neighbor as yourself."
And he said to him, "You have answered correctly; do this, and you will live."
But he, desiring to justify himself, said to Jesus, "And who is my neighbor?"
Jesus replied, "A man was going down from Jerusalem to Jericho, and he fell among robbers, who stripped him and beat him and departed, leaving him half dead. Now by chance a priest was going down that road, and when he saw him he passed by on the other side. So likewise a Levite, when he came to the place and saw him, passed by on the other side. But a Samaritan, as he journeyed, came to where he was, and when he saw him, he had compassion. He went to him and bound up his wounds, pouring on oil and wine. Then he set him on his own animal and brought him to an inn and took care of him. And the next day he took out two denarii[a] and gave them to the innkeeper, saying, 'Take care of him, and whatever more you spend, I will repay you when I come back.' Which of these three, do you think, proved to be a neighbor to the man who fell among the robbers?"
He said, "The one who showed him mercy."
And Jesus said to him, "You go, and do likewise."
We are constantly being taught that being a Christian is helping those in need and that nothing is more important than to advance the Kingdom of God. Nothing is more important than that..not our feelings, not our desires, not even our lives. And yet…now that our lives are threatened, we seem to move away from being the Good Samaritan in favor of shunning everyone that may be a threat.
Finally, we seem to think that extremism is a new fangled "Muslim" thing.
I can assure you it's not. Growing up in Europe in the 70's, 80's and 90's, I recall those periods of military presence in the streets of London, Paris or even Belgium. Let me rattle some of out of the top of my head: IRA, PLO, ETA, GIA, Bader Mainhoff, Brigade Rossa, Cellules Communistes Combatantes, Bende van Nijvel, … Some of them were Muslim, others separatists, others plain criminals. I read a meme the other day that "Japan doesn't have Muslim terrorism". Maybe not, but they had Aum Shinrikyo. Extremism and acts of violence have been around for as long as I can remember. That the recent spate of atrocities are currently being perpetrated in the name of "Islam" is correct. But similar acts have been perpetrated in the name of white supremacy, communism, fascism, independence and pretty much any other cause one can imagine [Note: I am not downplaying the recent Paris events, I am observing there have been periods of significant attacks for decades]. I think what's changing is the indiscriminate nature and seeming randomness of the more recent events. Which does make it more scary. And like many of you, I am worried.
On the opposite side of the spectrum, some seem to say our lives aren't really threatened. I think that's naive as well. I do think our lives are threatened. By the daily traffic in our cities, by disease, by old age, by acts of terrorism. But then, don't we often say: "God is in control. We don't really know what His plan is, but we have to trust Him". So why not now? Why can't we trust Him now? Why do we have to go contrary to what our faith tells us to do because we feel threatened?
Overall I am more worried about creating a society that feeds extremism and provides the soil in which those of evil intent can sow the seeds that lead to heinous acts. I believe that casting out those in need or those of other race/color/ethnicity/faith/religion only creates a greater divide in society. It creates a greater atmosphere of "Us vs Them". And an environment like that is the ideal recruiting ground for those who want to eradicate "the others". I think that's where the Tsarnaevs or the Abdeslam brothers got caught up. Somehow, somewhere along their path, they decided they belonged to "them". And attacking "us" was the best choice they had.
I don't know the answer to the challenge of extremism. I'm not advocating we don't do anything, we have to do something. However, I don't know for sure that if we beat one organization, another one won't rise up. I'm also not convinced that if we do eradicate ISIS, we'll have conquered extremism once and for all. I don't know how we can keep ourselves safe. But I am convinced that shutting out those in need will not guarantee our safety either.
Funny thing is, based on my faith, I am not sure my safety is what really matters after all. What I do know is that my faith doesn't allow me to pick and choose which passages I like and don't like. My faith clearly spells out that we are to show love, mercy, hospitability and kindness to those around us, especially to those in need. My faith also clearly tells me that I will die. How, when and where, I don't know. But I cannot in good conscience forego to treat my neighbor like myself in the hopes of controlling my own destiny. I just can't.
I refuse to pick and choose. I'm "all in" with this Christian faith thing.